As a pet owner, you know just how great being outdoors can be. Outside is the perfect place to let your dog or cat roam, explore, and burn off some of that extra energy. However, let's face it: If you have a pet that just loves going in and out, you know how annoying it can be to get up to constantly let your pet outside and back in again.
This is one of many scenarios that having a pet door can solve. With the right cat or dog door, your pet can go in or out as they please. This not only absolves you from your duty as personal doorman, but also allows your pet to relieve themselves, even when you aren't home.
So, how do you choose the right product when there are so many to choose from? Here's everything you need to know about how to choose a pet door so that you choose one that not only fits your pet but your home as well.
Measure Your Pet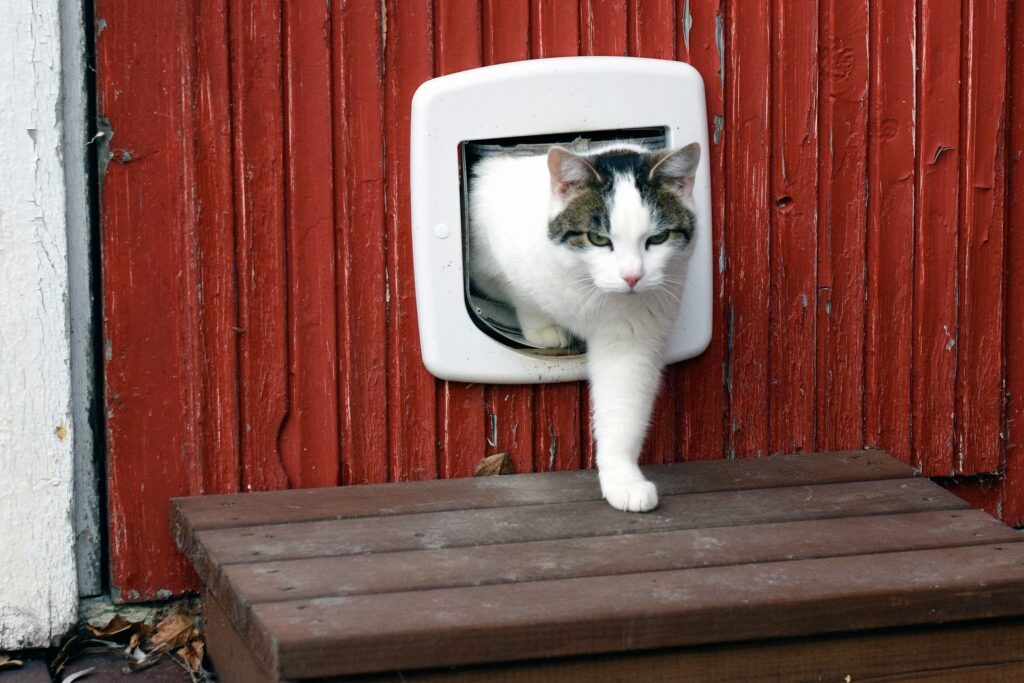 Before getting too thick into the details of choosing a pet door, the first thing you'll want to do is measure your dog or cat. Your pet's size ultimately determines the size of the door that you'll need to purchase.
Consider your pet's height as well as width. If you have a smaller dog or cat, you'll want to choose a door that is the right size to accommodate your pet. The same stands true for large and even extra large pets.
Once you have these numbers, you can start looking more into choosing a pet door that will work best for you and your furry family member.
Consider the Conditions
There are many factors you'll want to consider when figuring out which kind of pet door best meets your needs. Once you've figured out what size pet door you need, the next step is to take a step back and consider your conditions. Think about details such as:
Are there small children in the home?
How many pets need to use the door?
Are you worried about wildlife coming indoors?
If you have a smaller dog or cat and are not worried about weather, a pet door designed for screens may be ideal. Screened pet doors are simple and easy to install and are generally best reserved for smaller pets. You aren't likely to find a screened pet door that will accommodate a larger animal.
For pet owners who live in hot or cold climates, an insulated pet door is ideal. These doors have a layer of insulation that seals shut. This type of pet door usually offers UV protection, as well, and is made to be wind-resistant. This way, the outside elements are kept where they belong: outdoors!
Choosing the Right Kind of Pet Door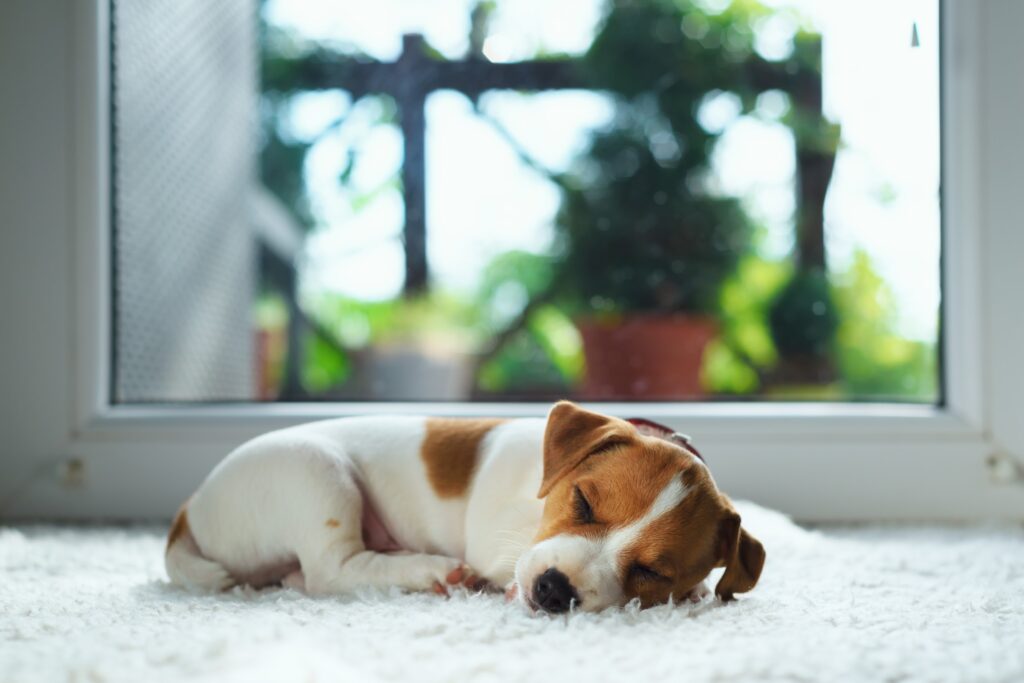 Dog and cat doors are available in a wide variety, so you're sure to find one that fits your pet and your home. Whether you want your pet to enter and exit through a patio door or a screened porch with a wooden door, there's sure to be a pet door that is designed to fit.
One of the simplest and cheapest pet door options is the door flap. This type of door has one or two flaps that your pet passes through. The flap size is dependent on the size of your pet, to ensure that your furry friend has enough room to easily and safely pass through the flap.
However, flap pet doors can be flimsy and are more prone to breaking. Aluminum flaps add more durability but expand and contract based on outdoor temperatures. This can cause the flap to become warped and unusable. The good news is that flaps can generally be replaced pretty quickly and easily.
Choose a Quality Installer
Looking to have a pet door installed in your home? Look no further than Roy's Screen Service. We specialize in installing pet screen doors throughout the Los Angeles area.
Our doors are made with top-of-the-line materials, including aluminum and dual-action rubber, to allow your pet to safely exit and enter the home. Our doors also use embedded magnets to ensure the door stays closed, which keeps out dust, insects, critters, and drafts.
Want to learn more about our pet door products and the other services we offer? Contact our team today at 310-276-7360.
A screen door is a functional addition to the home. It can keep bugs out while allowing a fresh breeze in. Security screen doors add safety for kids and pets. Nowadays, there are many options and you'll find various screen door alternatives that weren't around just a few years ago. Screen doors are also generally lightweight, easy to install, and affordable.
Types of Screen Doors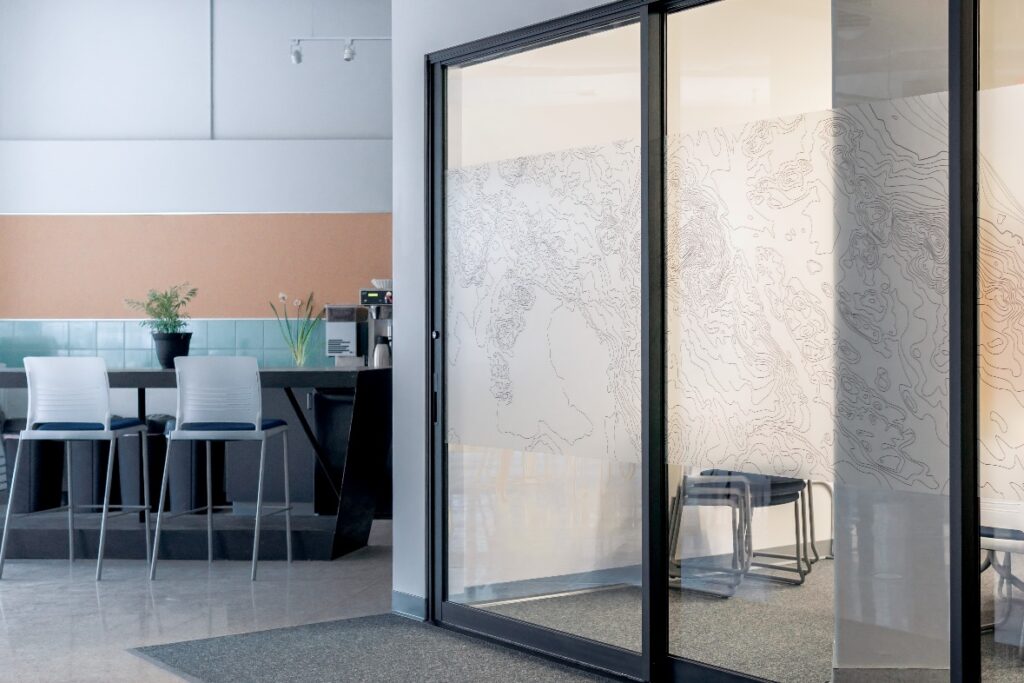 The screen doors now on the market include:
• Traditional Screen Doors: Feature a light mesh attached to each side of a metal, plastic, or wood frame, and come in standard and custom sizes.
• Security Screen Doors: Instead of light mesh, a strong metal grate provides a barrier against bugs and provides extra protection in case of an attempted break-in.
• Storm Door: Mesh is integrated into a sliding panel that protects against inclement weather, including heavy rain, snow, ice, hail, wind, and blowing debris.
• Hinged Screens: The most common type of screen door, these feature three-part hinges that attach to an existing exterior door.
• Sliding Screens: Feature a track with rollers or tensile springs for opening and closing. These are more often used for rear entry points.
• Retractable Screen Doors: A relatively new option that mounts to an existing jamb and moves along top and bottom tracks, and that retracts into a canister on one side of the door.
Modern security screen doors are designed to work in conjunction with your main door. They should never be used alone. The general design includes a screen door lock, handle, and latch. Most models install with simple tools in just a few hours.
Benefits
Many people think of a screen door as an accessory, but it actually serves many purposes. It can:
• Protect the Main Door: Provides a protective barrier against debris, stains, and damage, saving on more costly repairs to an expensive exterior door.
• Reduce Energy Costs: Open the main door yet stay protected and have a fresh breeze that reduces the demand on your HVAC system.
• Keep Insects Out: Biting, stinging, disease-causing, or just downright annoying bugs cannot get through the screen.
• Increase Home Value: Screen doors are practical and can complement the design of your home, thereby increasing curb appeal and value.
Installation Styles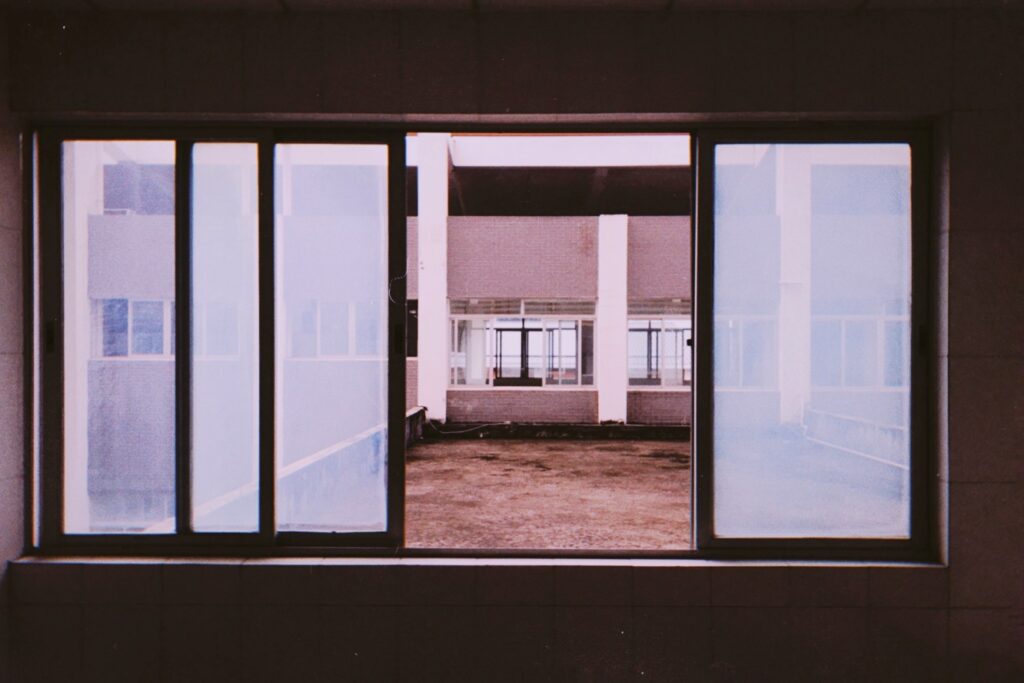 Whether you choose a standard- or custom-sized screen door, first measure the door you are pairing it with. Traditional screen doors are often universal, so you can install them to open left or right. Retractable screens, which differ in installation requirements by type and brand, will include instructions you must closely follow. For the most part, you can use the same tools as with traditional units.
Sliding screen doors require additional work installing the tracks and inserting the rollers. Most screen doors are complete upon installation. Wooden models are an exception; they may require paint, sealing, and/or weatherproofing on top and bottom edges where raw wood is exposed. This is typically not the case with aluminum or vinyl doors.
Contact Roy's Screen Service Today
Our experienced team can install security screen doors, a French door screen door, and different types of window screens. We are prepared to accommodate your home in the year-round temperate weather Los Angeles is known for. For assistance or a free estimate, call 310-276-7360.
Closet doors can be so much more than a means to conceal your belongings. The right closet doors for your space not only add style but improve function. Whether you're redecorating or renovating, here are some closet door ideas that can quickly transform a room.
Sliding Closet Doors
Sliding doors save space. They also create a unique look, whether you want something basic, more stylish, or luxurious. A sliding door is installed on a track, which must also be installed, but this is usually achievable with just a few tools. And you don't need the room required of a swinging door.
Bifold Closet Doors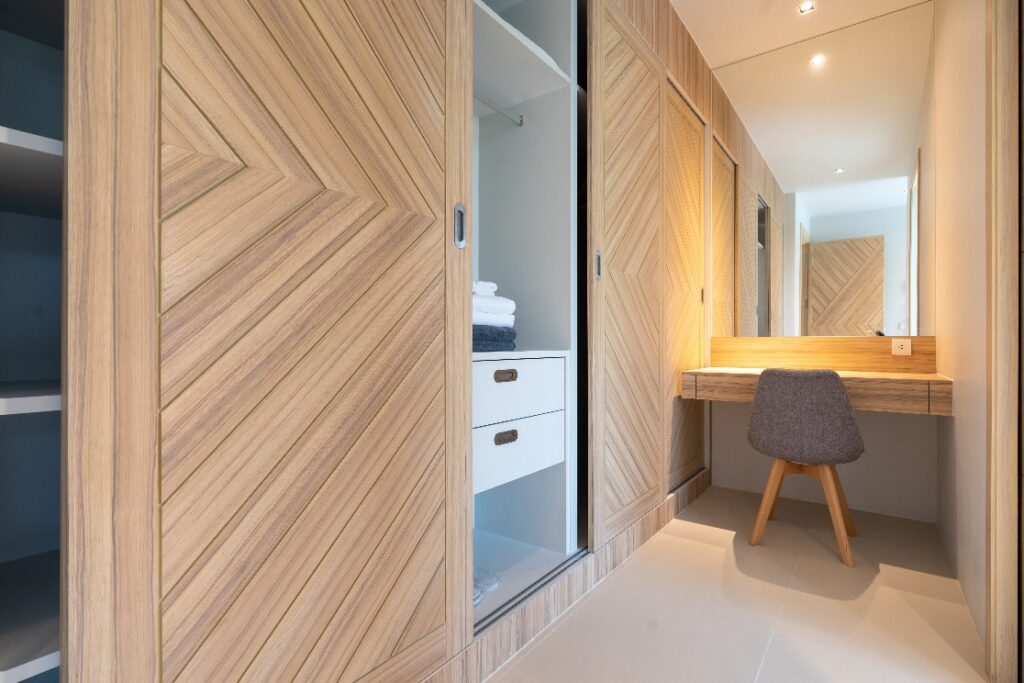 Bifold doors are quite versatile and make accessing the entire closet easy. They consist of two symmetrical panels that are mounted to the frame of the closet and on a center pivot hinge. The doors pull outward on the hinge. A bifold door takes up less than half the square footage of a swinging door.
Mirror Closet Doors
Serving as a door and mirror, a mirror closet door is perfect for making a small room look bigger and brighter. A trendy option is mirrors embedded in the woodwork. Mirrors can be added to sliding doors while mirror panels can even be included in French doors. There are numerous design ideas, all which provide a mirror right in your bedroom.
Closet Barn Doors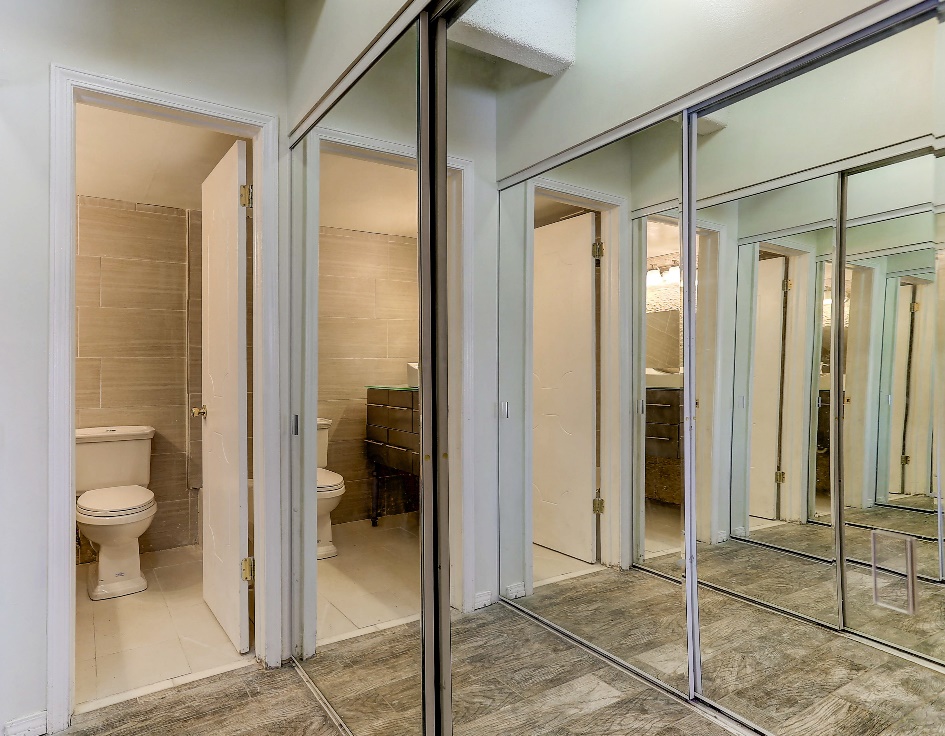 Barn doors slide on tracks and can be installed as standard sliding doors or as pocket doors, which slide into the wall and out of sight. However, pocket door designs require extensive modifications to adjacent walls. A sliding barn door is convenient and can feature many types of rustic farmhouse-like patterns and design elements.
Closet Glass Doors
These doors can take on many forms, from clear glass that lets you see directly inside the closet, to frosted glass that conceals your storage space. Some glass doors have layered panels and can be framed with wood or other materials. Many glass design options are available to complement modern interior design.
Find the Right Closet Door for You
The transformation doesn't have to be limited to the door's surface. You can add functionality to closet doors by adding storage racks and compartments or installing overhead hanging shelves. Closet doors can then effectively become part of the closet.
Contact Roy's Screen Service
At Roy's Screen Service, we provide door installation as well as custom-made window and door screens. If you're looking for advice on closet doors and installation help, we can assist in choosing the right door and ensure a perfect fit. Contact us today to learn more.