Pet Screen Door Installation, Repair, and Replacement in Los Angeles, CA
When it comes to screen doors for pets, you can trust Roy's Screen Service for high-quality products and screen service in Los Angeles County. Custom screen work is completed at your home, conveniently in a single visit. Our team addresses pet screen door repair and replacement in the San Fernando Valley, Pasadena, Long Beach, Lancaster, Palmdale, and the surrounding communities.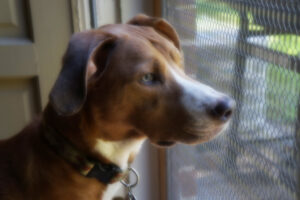 Pet Doors & Screens
We provide Los Angeles pet owners with strong screen doors made of extruded aluminum. A flexible dual-action rubber panel adds safety, while embedded magnets make sure doors stay closed, keeping out drafts, dust, and insects. Four sizes are available with swinging or sliding configurations to accommodate your entryway. Our doors also come in a standard satin finish or anodized aluminum, bronze, white, tan, or black.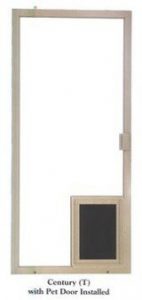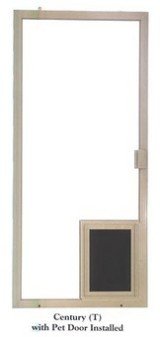 Pet Grilles
Whether for new installations or screen door replacement, we install pet grilles in any size available for our swinging and sliding screen doors sold in Los Angeles. Quality levels include Apollo, Imperial, and Superguard—our strongest, highest-quality grille. We offer pet grilles in white, black, tan, bronze, and clear anodized colors.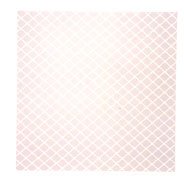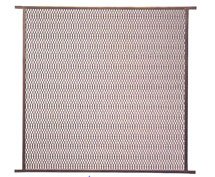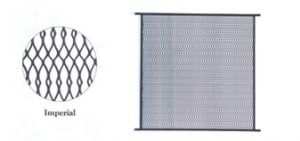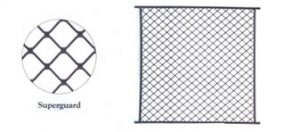 Pet Screens
Each swinging screen we offer in Los Angeles is pet- and insect-resistant. In fact, our screens are 7x stronger than standard insect screens. They are offered in gray or blue, in widths of 36", 48", and 60". Keep your pet inside or outside without having to worry about them pawing through the material.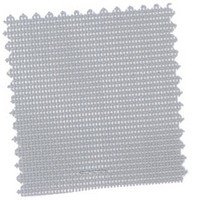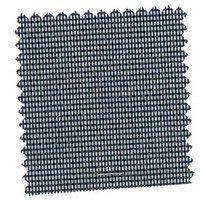 Contact Roy's Screen Service for Pet Screen Repairs and Replacements
Customers have depended on our mobile screen service since 1982. We offer high-quality and custom-made products to accommodate your home and lifestyle. For more information on our products, single-visit pet screen door repair/replacement in Los Angeles, and free estimates, call 310-276-7360 today.
a great way to make screen doors and screen windows in your Santa Monica, Long Beach, Hunting Beach, LA, or San Diego home more pet-friendly. Our dog and cat screen doors and pet window screens are made from high-quality materials to provide years of enjoyment for both you and your pets!
How Durable Will the Dog Screen Door Be When Installed?
Our cat and dog screen doors are very durable once they are installed on the doors on your LA area home. Some of the features found with our pet doors include:
Heavy-Duty Extruded Aluminum Frames
Customizations to Adapt to Any Type of Door
Long Life
Flexible Dual-Action Rubber Panels
Embedded Magnets to Keep Pet Door Closed
Additionally, our swinging screen door, french screen door, and sliding screen door with a dog door or a cat door are offered in six different colors/finishes:
Standard Satin Finish
Anodized Aluminum
Bronze
Tan
White
Black
Our pet doors also are offered in four different sizes to fit the size of your pet, including:
Small
Medium
Large
Extra Large
In homes where you have different sizes of pets, it can be beneficial to get two different pet doors, each with the size opening that best matches the size of your pets.
How Easy Are Screen Doors with a Dog Door to Install?
Our screen doors with a dog flap or cat flap are easy to install. If you have an existing screen door, we remove it and replace it with the pet door. If you do not have an existing screen door, we will measure the opening to determine what size pet door is needed for your dog door installation. Then we secure it in place using the right hardware and equipment.
What Are the Advantages and Disadvantages of Dog and Cat Screen Door Installation?
The primary advantage of installing a dog or cat door for a screen door on your Los Angeles County area home is not having to get up each time your pets want to go outside or want to get back into the home. Imagine not being awakened at night any longer because your dog or cat can let themselves out when they want to go outdoors!
Another advantage of cat and dog door installation is a higher quality of door than the one you may currently have. Our doors feature pet-resistant and insect-resistant screens that are seven times stronger than normal screens used in screen doors.
There really are no disadvantages of getting a screen door with a dog door or cat door for your home. Should you ever decide to sell your home, it can be one of the selling points that could increase the value of your property.
How Well Will Pet Doors Keep Pests and Bugs Out?
Each of our cat screen doors and dog screen doors features embedded magnets to keep the pet door closed and secure. This prevents pests, bugs, dirt, dust, and other debris from getting into your home. The pet door also remains tightly closed to keep water out when it rains.
What Are the Benefits of Choosing Roy's Screen Service for Dog Door Installation?
At Roy's Screen Service, we offer several benefits for our customers when they choose us for their cat or dog door installation in the Greater Los Angeles Area, including:
Different Colors of Pet Grilles
Two Color Choices of Pet Screens
Mobile Screen Service
Free, No-Obligation Quotes
All Work Performed the Same Day
Customizations for Any Size Door
Work Done in the Convenience of Your Home
We can also upgrade the window screens in your home to pet screens so they will not get torn and ripped by your pets. If you do not have window screens, we can even build customized ones onsite at your home with pet screens and install them when we install your cat screen door or dog screen door.
For further information about our different customizable sliding screen dog doors, swinging screen doors with a dog door or cat door, or french screen doors with a dog flap or cat flap, please feel free to contact Roy's Screen Service today at 310-276-7360 to arrange a free, no-obligation in-home consultation and receive your quote.
Our pet door and pet window screen technicians can custom design screen doors and windows for any size or space for your Los Angeles, Inglewood, Beverly Hills, Hunting Beach, or LA County home.