French Door Installation and Repair in Los Angeles, Ca
Want fresh air, warm sunlight, and classic architectural beauty in your home? Choose our elegant French screen doors. Combining both simplicity and security, French doors fit effortlessly into any style of home and fill it with light and space. We provide reliable, high-quality French door repairs of any type door, including wooden French doors, as well as installation of a wide variety of styles, sizes, and colors. If you're ready to transform the look and feel of your home in California, just browse our range of French doors below!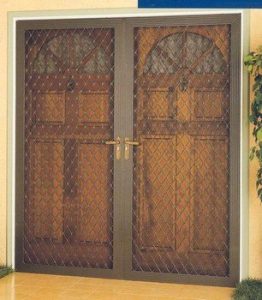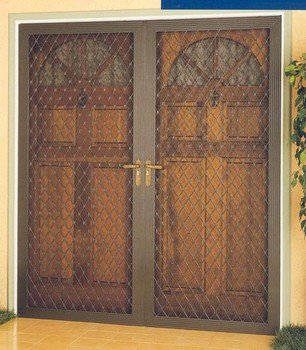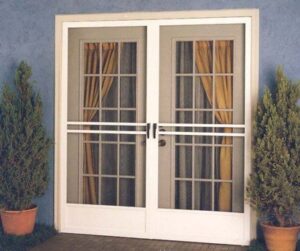 Swinging Screen Doors
There are two major benefits to selecting French screen doors for your home. Due to the swinging design, they can slot into any part of the home without any extra space requirements. French doors work wonderfully even in cases where there might not be room for a sliding door, such as at the back or side of the home, or connected to the patio.
The other benefit of French screen doors is airflow control. Most French door installations are double doors, and in hotter climates being able to adjust how much of the breeze comes through can make all the difference to your comfort levels. You can open one door, or both doors, or leave both closed – you always have options!
Screen Options
Different homeowners will have different priorities for their French doors, and we're happy to provide a screen to match. Concerned about security? Our aluminum mesh screens stop would-be intruders in their tracks without interrupting airflow. Like to block that fierce sunlight? Choose our SunTex screens, which filter out 90% of solar heat and glare but still let the home breathe.
Total Customization
Every home is unique, and you're always in the driver's seat when it comes to how your French doors will look. No matter what dimensions or color you need, we can help. With a free in-home consultation, our experienced team will walk you through your customization options and find a solution you'll love at a price that matches your budget.
French Door Repair
If you've got a problem with your French screen door, the first thing you should do is pick up the phone and call Roy's Screen Service. Highly affordable and always reliable, our technicians will replace or repair the screen as quickly as possible, making sure you're not without protection for long.