Upgrade Function and Style with These Inspiring Closet Door Ideas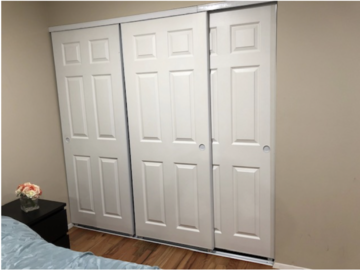 Closet doors can be so much more than a means to conceal your belongings. The right closet doors for your space not only add style but improve function. Whether you're redecorating or renovating, here are some closet door ideas that can quickly transform a room.
Sliding Closet Doors
Sliding doors save space. They also create a unique look, whether you want something basic, more stylish, or luxurious. A sliding door is installed on a track, which must also be installed, but this is usually achievable with just a few tools. And you don't need the room required of a swinging door.
Bifold Closet Doors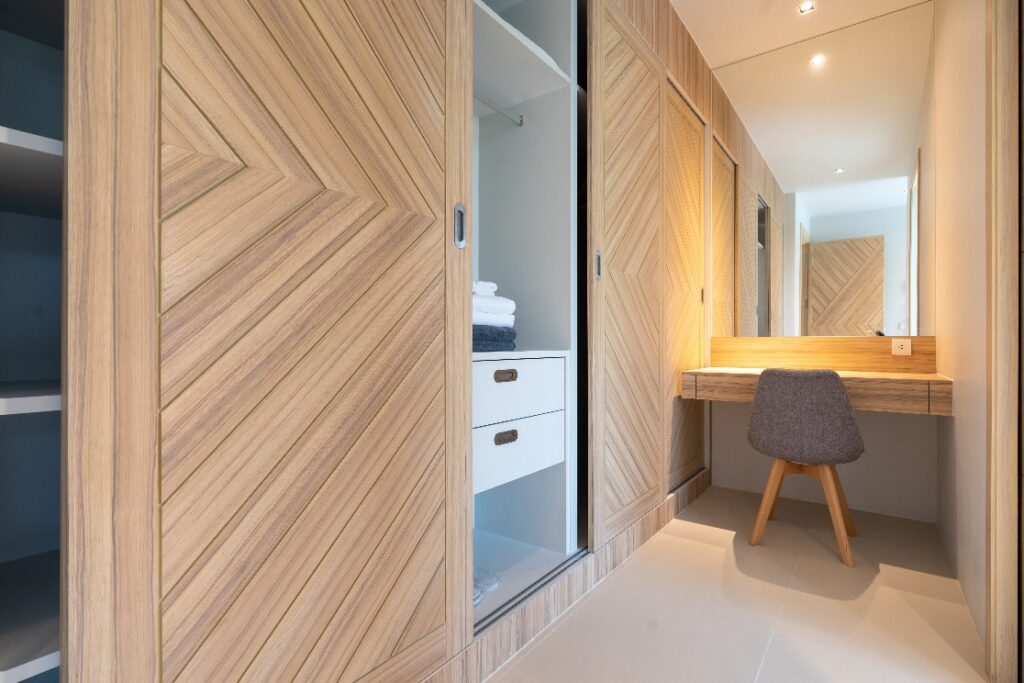 Bifold doors are quite versatile and make accessing the entire closet easy. They consist of two symmetrical panels that are mounted to the frame of the closet and on a center pivot hinge. The doors pull outward on the hinge. A bifold door takes up less than half the square footage of a swinging door.
Mirror Closet Doors
Serving as a door and mirror, a mirror closet door is perfect for making a small room look bigger and brighter. A trendy option is mirrors embedded in the woodwork. Mirrors can be added to sliding doors while mirror panels can even be included in French doors. There are numerous design ideas, all which provide a mirror right in your bedroom.
Closet Barn Doors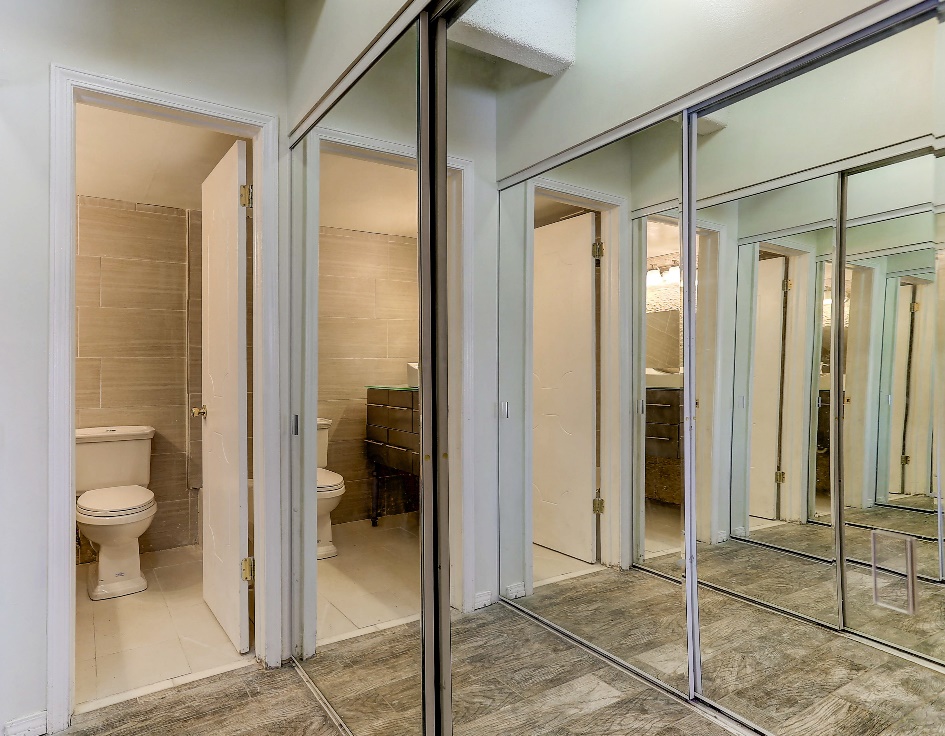 Barn doors slide on tracks and can be installed as standard sliding doors or as pocket doors, which slide into the wall and out of sight. However, pocket door designs require extensive modifications to adjacent walls. A sliding barn door is convenient and can feature many types of rustic farmhouse-like patterns and design elements.
Closet Glass Doors
These doors can take on many forms, from clear glass that lets you see directly inside the closet, to frosted glass that conceals your storage space. Some glass doors have layered panels and can be framed with wood or other materials. Many glass design options are available to complement modern interior design.
Find the Right Closet Door for You
The transformation doesn't have to be limited to the door's surface. You can add functionality to closet doors by adding storage racks and compartments or installing overhead hanging shelves. Closet doors can then effectively become part of the closet.
Contact Roy's Screen Service
At Roy's Screen Service, we provide door installation as well as custom-made window and door screens. If you're looking for advice on closet doors and installation help, we can assist in choosing the right door and ensure a perfect fit. Contact us today to learn more.