WINDOW SCREEN REPAIR & INSTALLATION IN SANTA MONICA, CA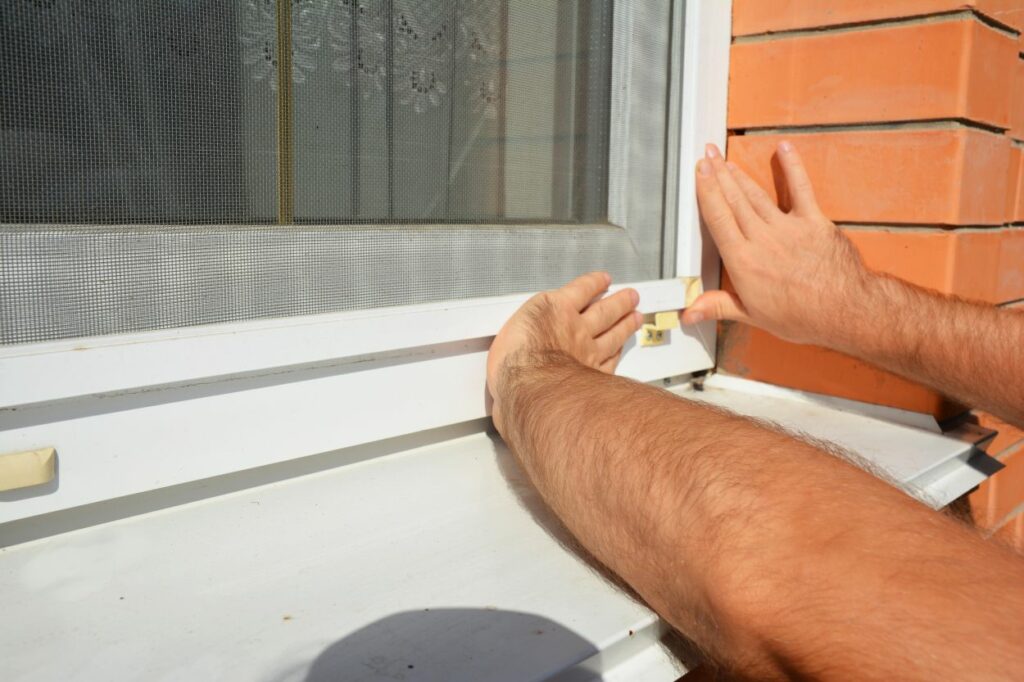 Roy's Screen Service has provided window screen repair services throughout the Los Angeles area, including Santa Monica, since 1982. Home and business owners rely on our team to repair and install their window screens. Over time, screens can wear out, while changes in temperature, especially during the winter months, can cause them to expand and contract, causing holes as well as bent frames.
Window screens allow you to enjoy cool breezes from the ocean. A damaged screen, however, will put your safety and security at risk. You can depend on Roy's to provide professional repairs. Our technicians can fix your screen quickly on-site.
Services
At Roy's Screen Service, we specialize in:
Minor repairs and adjustments can be made to your existing window and door screens. We can also replace wheels, handles, and other parts without replacing the entire screen. If you need a new frame, we can build a new one.
Window Screen Installation
Each screen we install is custom fit for your home. Experienced at fabricating screens to each customer's needs, our technicians are prompt and efficient, so screen installation can often be completed in a single trip.
During security window screen repair and installation, we use a stainless-steel mesh that protects against falls, insects, and UV radiation. Each security window screen is child- and pet-safe. Our alarm screens feature wires woven into the mesh, connected to an alarm circuit.
Why Choose Roy's Screen Service?
Our team can provide frames and screens for windows, doors, and practically any opening. Customers rely on us to re-screen existing frames, while screens are custom-made on-site. All the materials we need are in our trailer so we can complete jobs in one trip. We provide a wide variety of choices, measurements, and free estimates, as well as a complete walk-through of the entire project.
Screen Fabric Choices
Roy's Screen Service can provide screen frames in the following color options:
Silver Gray Anodized
Adobe
Bronze
Black
Tan
White
Screen colors include gray, black, brown, beige, and stucco.
In addition, we offer the following screen types:
Wood Window Screens
Alarm Screens
Sun Control Screens
Insect Control Screens
Pet-Resistant Screens
Golf Ball Screens
Custom Window Screens
Weatherization Products
Window Frame Options
We work with a variety of window frames. Whether you have wood or vinyl windows frames or double-hung, sliding windows, we can repair and install window screens in Santa Monica. When you get new replacement windows, you can count on Roy's to handle all your screening needs. Custom installations are always available.
Schedule a FREE Consultation
Whether you need window screen repair after a storm or mishap or a contractor who can provide reliable window screen installation, you can depend on Roy's Screen Service. We offer top-quality products and competitive pricing. To obtain a free, no-obligation estimate and schedule an appointment, contact us today at 310-276-7360.