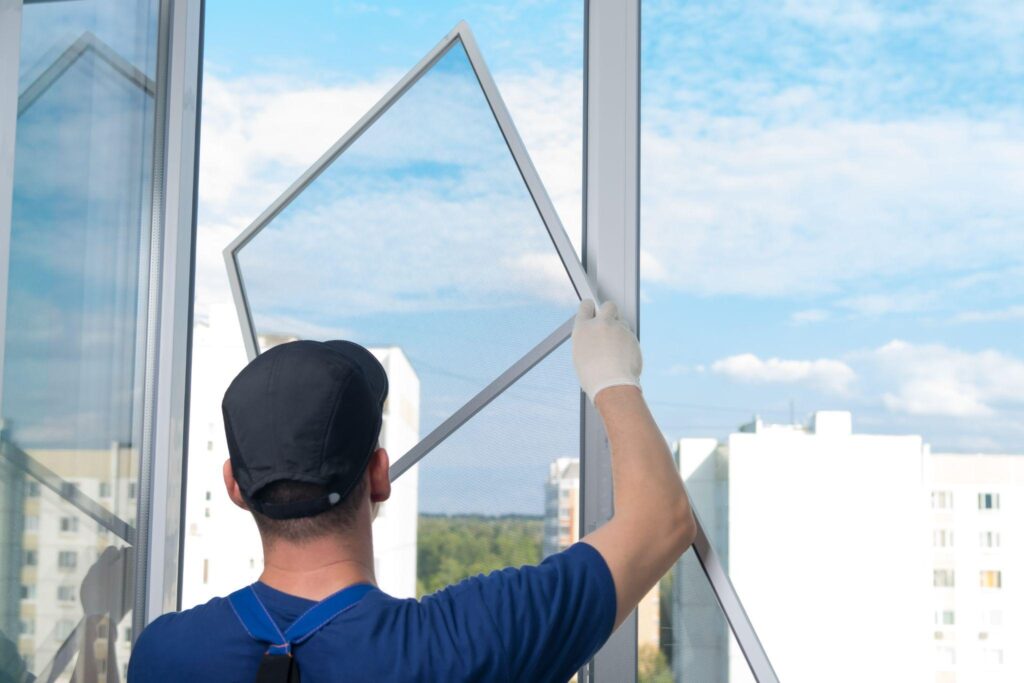 Finding window screen replacement in Brentwood, CA can seem like a daunting task, yet it's an inevitable one to face at some point. Window screens can wear down over the years or become damaged due to weather exposure or other external factors, and you should always find someone who knows what they're doing to complete the repair or replacement.
That means finding professionals with honesty and integrity that you trust. Not all window screen and screen door repair services are created equal, making it critical to do your research before you go ahead and commit.
Services We Offer for Brentwood, CA
When it comes to screen doors and window screens, we offer a wide variety of services to ensure we can meet your needs, including:
Window screen repairs no matter how big or small the issue is
Window screen replacements for when the problem is beyond repair
Window screen installation if you've never had them in the first place
Window security screen replacements to keep you safe
Screen door replacement in Brentwood, CA
Not only that, but we offer many different customization options. We have white, black, bronze, tan, and more frames available, as well as different features, including:
Pet-resistant screens
UV-resistant screens
Weather-resistant screens
Bug-control screens
No matter what your concern is, we can make sure it's covered.
Why Use Roy's Screen Service?
There are many options in Brentwood, CA, so there's a valid question to be asked: Why us?
We have a mobile lab that can travel to you, meaning you don't have to come to us and find out that the journey was wasted if we don't have what you're looking for. We'll provide a no-obligation, hassle-free quote before doing any work, ensuring you have the chance to approve it before we do anything.
With more than 40 years of experience, we're confident we'll be your go-to for window screen repair in Brentwood, CA. Contact us today for your quote or with any questions, or call us at  310-276-7360.